Welcome to Carpet Genie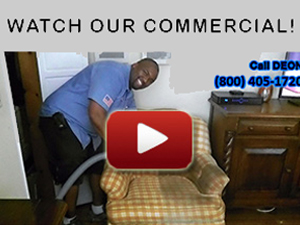 At Carpet Genie, our professional technicians do their work so well, you might think it's magic.
We are a CCA (Carpet Cleaning Academy) certified company. We are insured and our techs go through background checks. So when the guys arrive, feel confident your home is safe while getting cleaned and sanitized.
Whether it's deep-cleaning some carpet, getting stains or pet urine out of a prized piece of furniture or just giving your place a fresh look, we can handle any job quickly and professionally.
But we do more than just deliver a state-of-the-art carpet and/or floor cleaning. Our professional deep-cleaning gets at the hidden dirt and environmental damage that can shorten the life of your prized possessions.
And when our professional Carpet Genie technician has worked their magic, we'll also give you tips on some of the ways that you can lengthen the life of your floors and carpets.
We also offer a wide range of upholstery cleaning options that can get rid of an expected stain or get that favorite piece of furniture that "like new" look. Our technicians have been trained in the industry standard non-invasive ways to clean upholstery. The result is that Carpet Genie look that says "wow."
Carpet Genie technicians can also help clean up and remove water damage from your floors and furnishings and our quick service means that things will quickly be back to where they were before the damage occurred.
Here at Carpet Genie, we might not really know magic. But you might think we do after seeing us in action.